• coffee • Fair Trade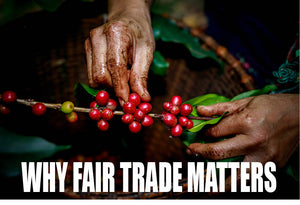 Fair Trade coffee matters because it addresses the injustices faced by coffee farmers and promotes sustainable farming practices. By choosing Fair Trade coffee, you can make a positive impact on the lives of farmers and the environment. So consider opting for fair trade coffee and support a more equitable and sustainable coffee industry.
Feel good about the coffee you drink.